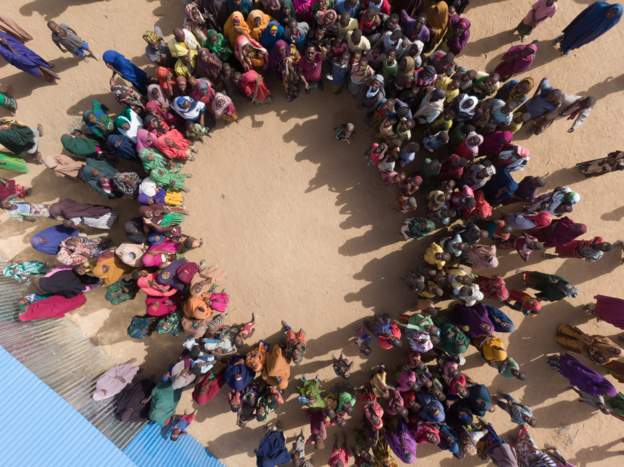 Somalia is experiencing its worst drought in a decade, with millions going hungry and being forced from their homes in search of food and water.
The charity Save the Children says the impact on families is being felt more severely this season because of multiple and prolonged droughts.
A team from aid agency Islamic Relief visited a camp in Iftin in Bardhere district at the end of January in the Gedo region, where 2,000 families have sought help.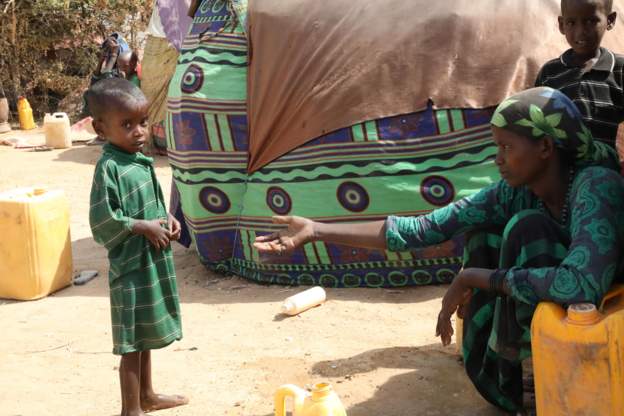 "It was a shocking sight to see thousands of families in such a desperate situation in the camp," Islamic Relief's programme manager Shukri Mohamud said.
"Men, women and children of all ages were desperately hungry and thirsty, many of them sick. There was no food, water, proper shelter, toilets and health care. It was apparent that many of them were seriously ill. Lots of people were coughing and we wondered if there had been an outbreak of Covid-19.
"The heat was unbearable, but we knew we had to stay to do what we could to help people literally dying of hunger in front of us."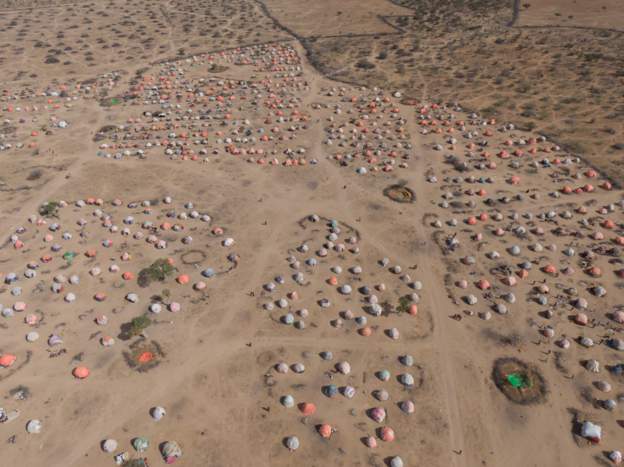 Yaroy Amin Abdirizak, 54, and her husband and eight children came to the camp as all their cows had perished – and they depended on them for their livelihood.
"We walked here for three days and many children died on the way. We have not eaten anything all day and my children are desperately hungry," she told Islamic Relief.
"For the last three days, approximately 10 children died in the camp because of disease, malnutrition and starvation. We are on the verge of death and need immediate support."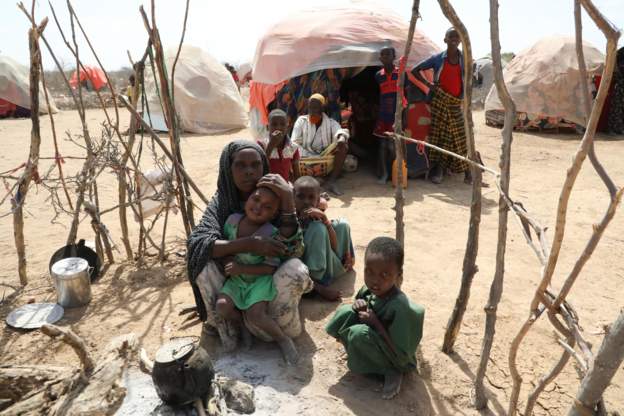 Save the Children says nearly 60% of the households in Somalia reported at least one person in their family had lost their source of income – largely due to the large-scale deaths of livestock.
On Tuesday, the World Food Programme (WFP) issued a warning that an estimated 13 million people in Kenya, Somalia and Ethiopia were facing severe hunger."